BRINGING COMFORT TO THE NEXT LEVEL.
Flexon. The perfect symbiosis between design and function.
FOR THE GERMAN FURNITURE COMPANY WKWOHNEN, A NEW KIND OF SOFA CONCEPT WAS NEEDED. A SOFA THAT OFFERS A NEW STANDARD OF COMFORT. IN 2010 WE THOUGHT OF A SOFA THAT CONSTANTLY ADJUSTS TO THE USERS NEEDS. A SOFA THAT CHANGES ITS FORM. THE FLEXON CONCEPT WAS BORN.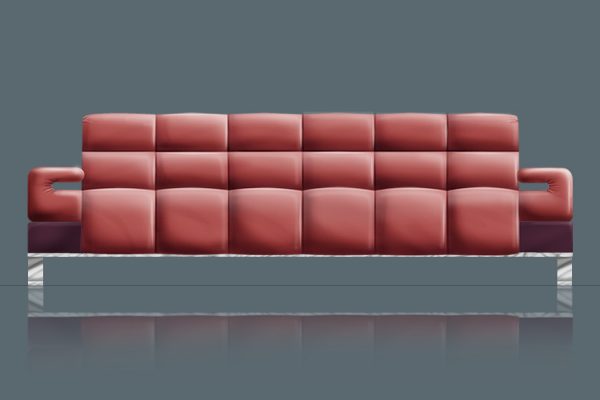 AnsariDesign pushed the idea of creating a new kind of comfort to the limit. We love to think out of the box, without regards of the feasibility aspect. The Flexon sofa with its soft cushioning offers comfort just by looking at the couch. When seated, the user has multiple possibilities of changing the couch to the desires. Combined with a modern shape, the timeless Flexon offers modern living spaces the ultimate comfort and design piece.
Manifold transformations are possible and create a never seen design. The backrest is adjustable in height and angle. The adjustable base length creates more comfort. Armrests are flexible and offer many ways to enjoy comfort moments. The design was kept simple with straight lines. Divided into 3 elements, the lower part is out of chrome to add value. The mid base is kept simple, a functional piece for the construction. The top element is made out of leather for a high end look.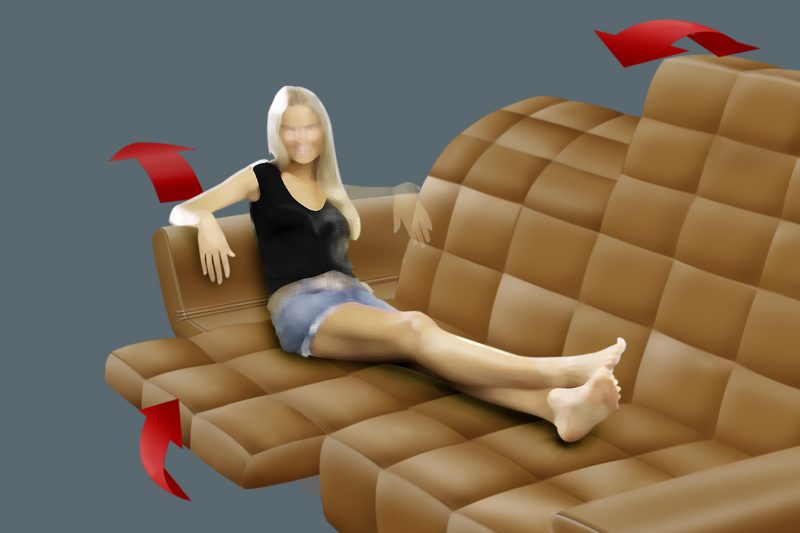 Contemporary look in standard configuration. Armrests are not solid, generating an out of the box and new look.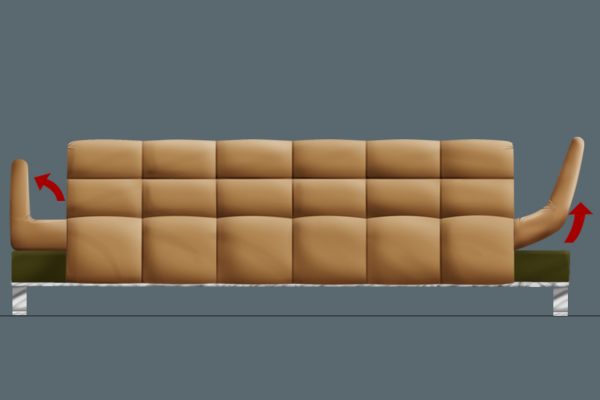 Armrests can be adjusted as needed to have diverse seating positions for different occasions.
Also possible, the sleeping mode for taking a nap. Flexon can be used for naps and also sleep overs, offering users multiple uses.