A SMART DEVICE.
Making digital reading and writing easy.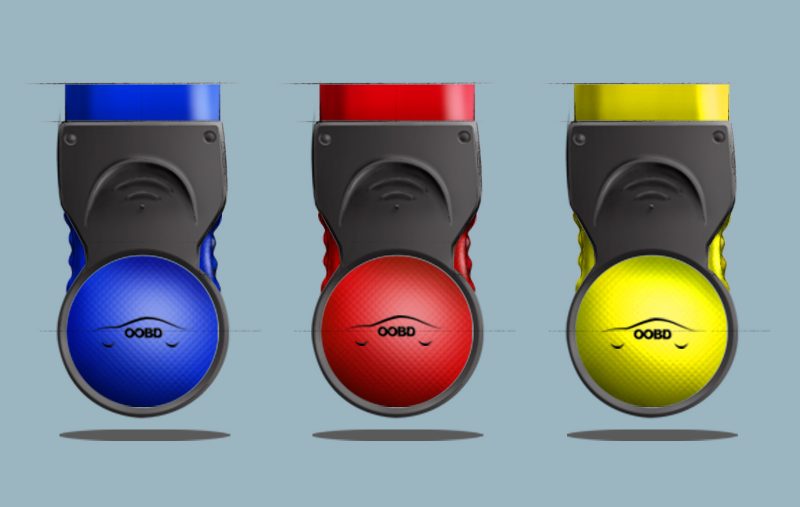 Design follows function. Not when working with AnsariDesign. We find a better compromise for you. We were asked to design a functional device with good ergonomic to solve a problem.
The canbus reader and writer is designed for car inspections as well as changing electronic information in vehicles. AnsariDesign was ask to design after functional and ergonomical aspects. The handheld must be pushed into a vehicle's slot that is mostly in dark and small/ bad to reach areas. We created a push and pull area to easen the push and pull movement. The concave area with its signal shape is ergonomic to push the handheld into the slot. The side rubber pads help to have better grip. The bubble shapes enforce grip and maximizes usablity.
When pushed in, the two large LED area symbolize the products status. When pulled out, AnsariDesign thought about any missuse and created a stable and firm way to grab the canbus product with a ball like and textured shape. That way the user can blindly pull the canbus out without slipping off.
Two little rubber pads on each side have the function that the device can be laid down without have typical "iphone effect". That means the device should not toggle from one side to the other, but lay firmly in place.
Different colors create a fun, yet functional device for different purposes and industry fields.
Version #2 with a more tech shape.
A 2nd version with a more "tech" shape was created showing another approach for this challenge.