Old fashion meets state of the art .
Merging stone, wood and open spaces.
THE 3 BEDRROM APARTMENT WAS TO BE CHANGED TOTALLY. HIGH CEILINGS NEEDED TO BE ACCENTUATED, WALLS TO BE DEMOLISHED TO CREATE A DIFFERENT OPEN SPACED LUXURY FLAT. WE WANTED TO KEEP THE 100 YEARS OLD FLOORING AND REFURBISHED ITS SURFACE, PAINTED IT WALNUT BROWN, COMBINE IT WITH THE STUCCO LOOK AND STONE WALLS.
HERE ARE SOME IMPRESSIONS OF HOW IT LOOKED BEFORE.
AFTER WEEKS OF HARD WORK.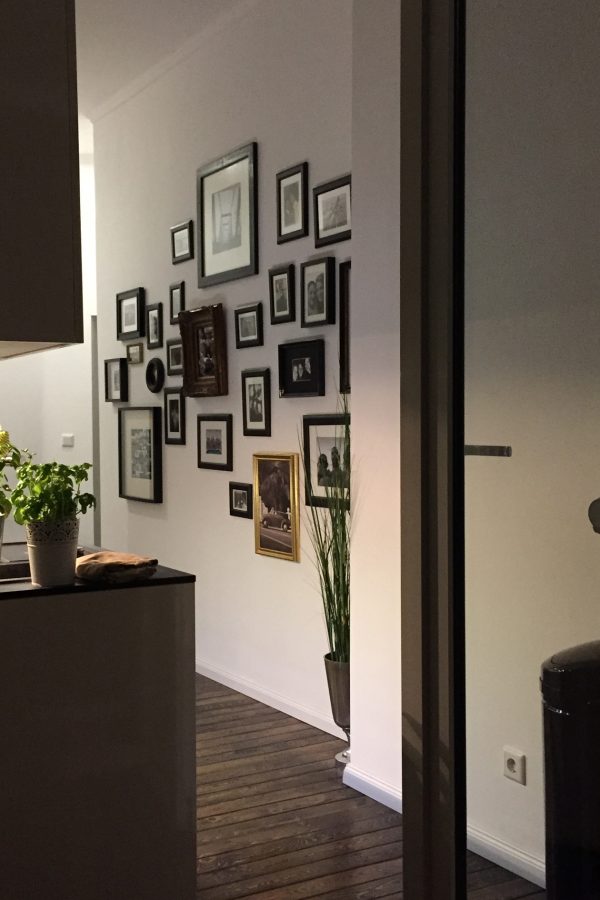 We ripped out walls and wanted to achieve a dramatic change. Not too modern, but keep the houses old charm in the flat. Thus, we combined the stucco look at the ceilings, used contrast wall and stucco sill colors that match the walnut floorboards. In contrast to keeping the charm, a modern clean kitchen without handles was the perfect match. The indirect LED ambient lighting illuminates the kitchen and create a remarkable display kitchen.
In the living room an entire wall had to be taken down to extend the room and create a spacious living/ dining room. The large wall in the living room was assembled with stone tiles, so as to give a harmonious contrast to the flooring and hanging Flatscreen TV.
The bathroom was equipped with a large shower, hanging toilet and soft beige tiles. The LED lighting behind the stucco sills create an amazing ambient illumination. The bedroom was kept simple, yet integrated cables for a small TV was wished by the client so as to get rid of the cables.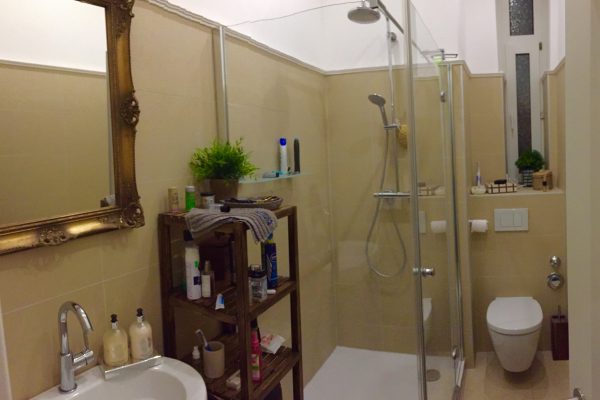 The concentration was on keeping a certain budget, yet trying to implement all desires. Achieved was an open space living area with 2 separate bedrooms.