Tiny space into  #WOW.
The power of colors creates coziness.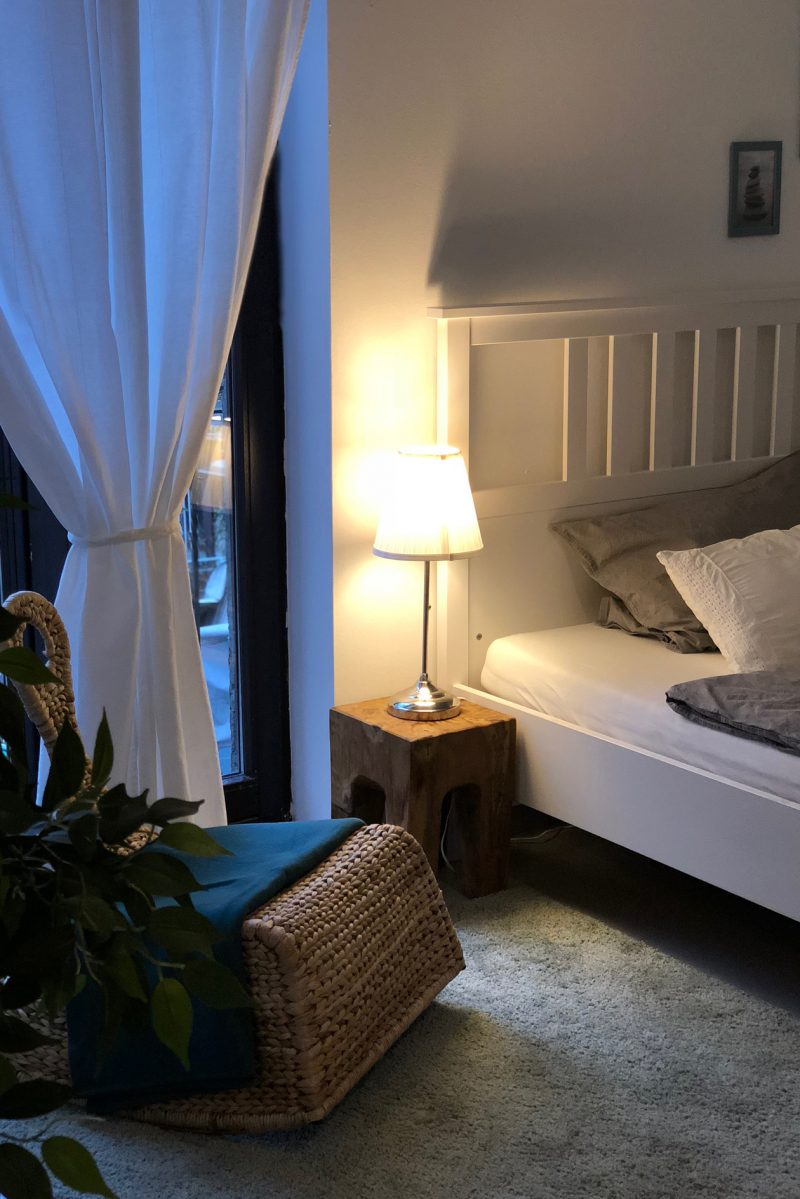 THIS PROJECT WAS FUN! HERE WE SHOW HOW TO USE LITTLE, TO ACHIEVE BIG. USING HARMONIOUS COLOR PALETTES AND CONTRAST EYE CATCHERS GENERATES REMARKABLE COZINESS FOR THE EYE AND SOUL.
TAKE A LOOK AT THE BEFORE.
Goal was a cozy atmosphere. Challenge was to achieve a tiny flat of 25m2 where everything is included. Eating, sleeping area, bathroom, kitchen without compromise, plus must haves such as closet, TV. On top of that, AnsariDesign planned an area for display, meaning integrating colors and furniture, in order to create a visible eye catcher.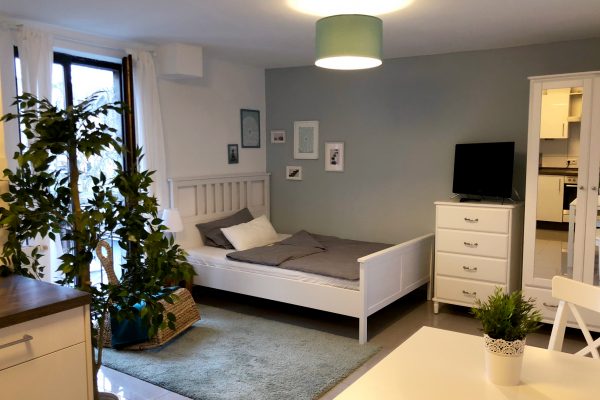 The sleeping area bribes by the harmonious color mix of a soft turquoise, white and warm gray flooring. Natural green colors in plants give the additional relaxing atmosphere. The matching carpet and rattan rocking chair literally invite to relaxing hours. Double french balcony doors in walnut wood add light, yet a homelike feeling, together with the soft white curtains. We set a night table in solid natural wood with a classic lamp. This also complements the entire atmosphere.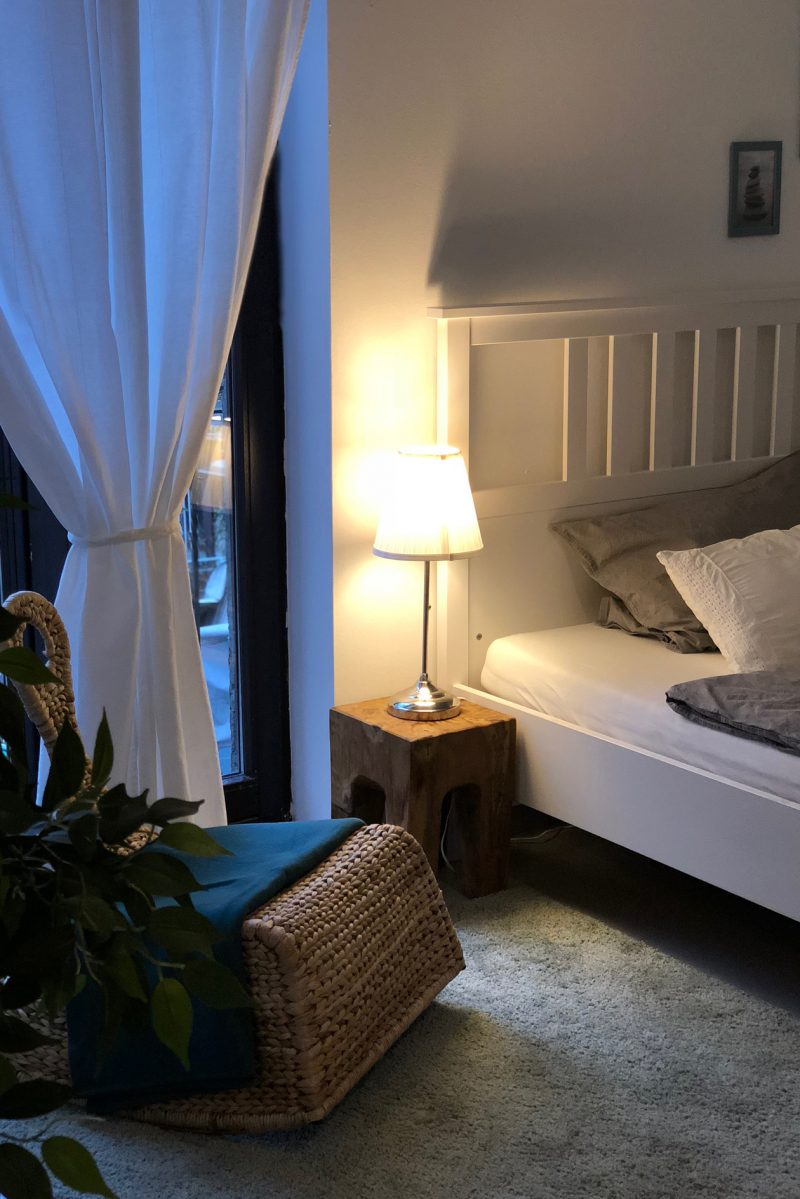 The modern kitchen in soft white/beige with a wooden look countertop and dark appliances add a nuance of luxury to the tiny flat. Planned in L-form is the perfect shape for this space. The eating area with contrast picture on the wall invite for relaxed dining and coffee times. Adding some plant with green color continues the cozy atmosphere of the flat. The bathroom is kept simple, yet a contrast between floor and white walls. Square and straight appliances result in a contemporary bath design. For coziness, we added the turquoise color again, plants and candles. Result is a small, but modern and timeless design.