From boring to cozy.
How color splashes transform spaces.
WE LOVE INTERIOR DESIGN. ANSARIDESIGN USES COMPLEMENTARY COLORS AND MATERIAL MIXES TO ACCOMPLISH A HARMONIOUS DESIGN FLAIR. DURING THIS PROJECT WE TRIED TO USE NATURAL COLORS MATCHING THE DARK WOODEN FLOOR, COMBINE IT WITH LIGHTER FURNITURE TO AVOID DARKEN THE ALREADY SMALL ROOMS.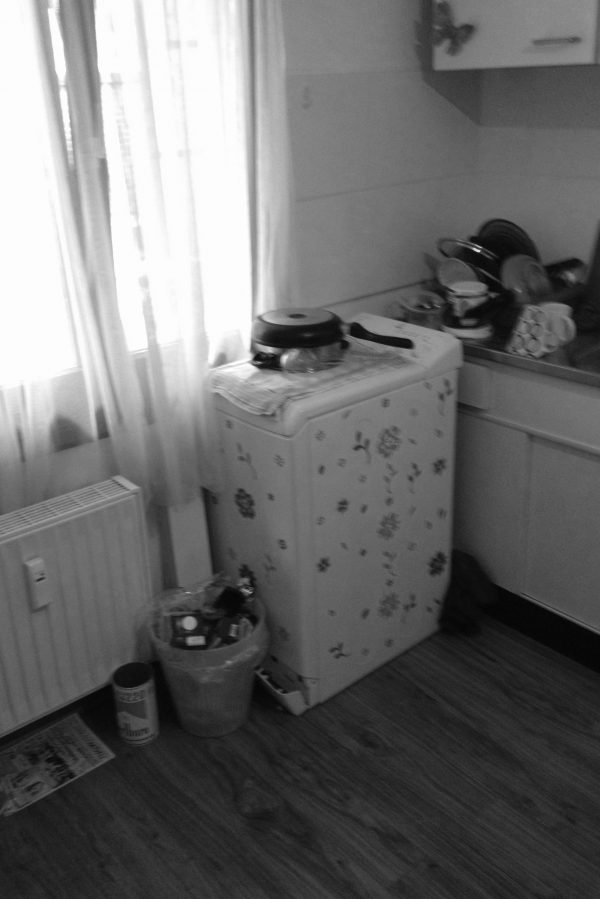 Before, the entire flat was dull and already dark, due to its dark flooring and small windows. AnsariDesign was aiming to change the spaces into cozy rooms with a kitchen, dining and relaxing area plus a double bed with closet.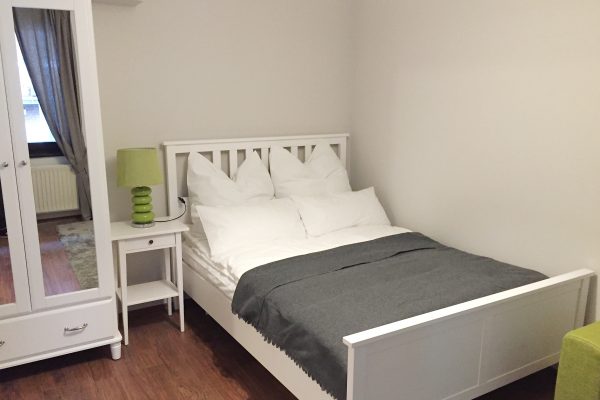 The bedroom is separated into two parts. The left side is the bed area with a white double bed and closet, night table with green display lamp. The right side is the chill out area where relaxing hours with friends or TV sessions invite to take a seat on the flashy green couch. Normally a green couch can be too distracting for the eye, but in combination with dark and harmonious colors, it creates a perfect blend and is an eye catcher within the space.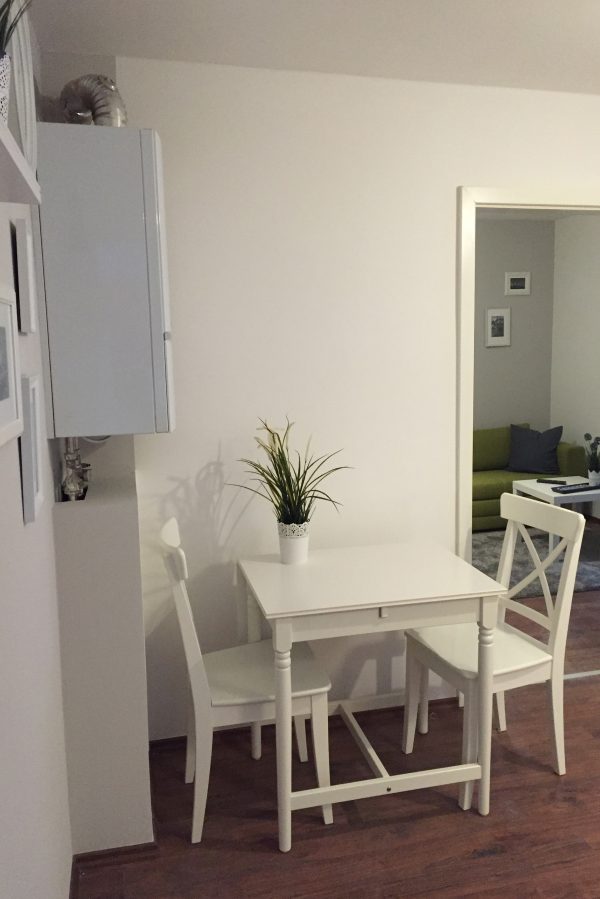 The kitchen was renewed and relocated to achieve an optical separation from the dining space. The kitchen is kept simple and minimalistic. The dining space is mainly in white to achieve a contrast to the brown floor. The design wall with picture frames and decoration elements is kept in a warm light gray to avoid a hospital clean flair. The dining table is transformable from 2 to a 4 seater table, keeping it roomy when not in use.